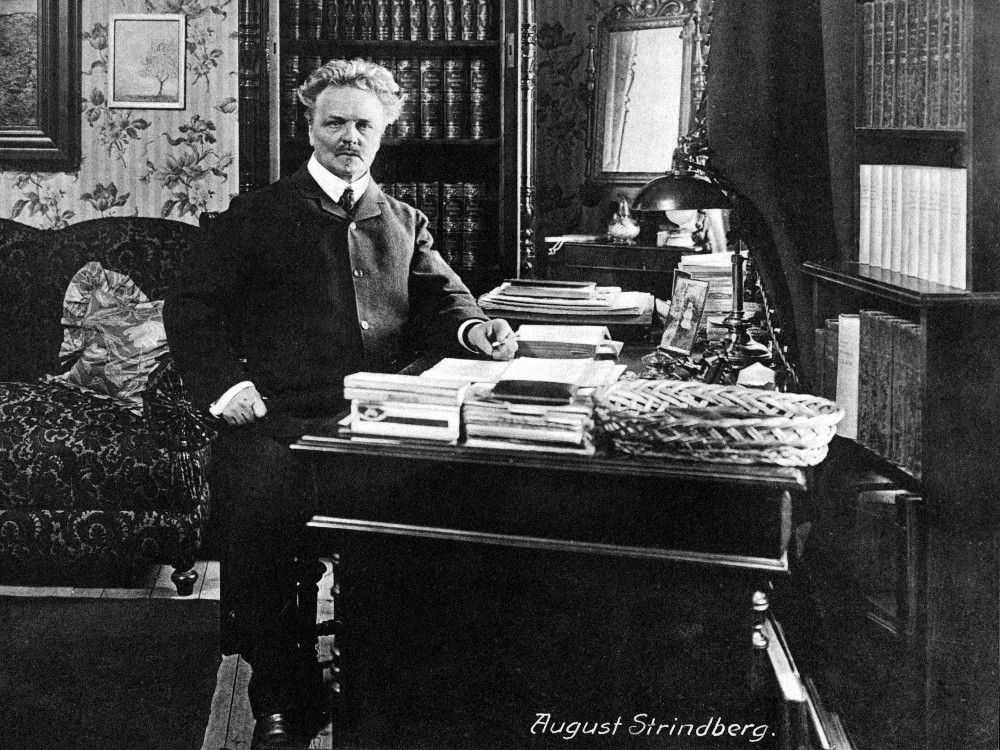 Research That Shapes The Writing
How a work can change the deeper you go
With the possible exception of those poets who write intensely personal verse, I imagine all writers engage in some degree of research when creating work. That said, perhaps even the most inwardly-focused poet describing a country walk might check whether the songbird they heard was a chat not a thrush. (Apparently a common misidentification: and indeed I did a small piece of research to find that example.)
For most writers, research is a vital and often engrossing part of their work. It generally features strongly in the planning stages of the creative process. For nonfiction writers, research might be the inspiration and driver that significantly shapes the final work. For dramatists like myself, research is also essential, if only to avoid the audience pointing out factual errors in the world of the drama.
Sometimes research triggers a series of discoveries which unexpectedly and wonderfully suggest a whole new shape and form for the planned drama; it can seem as if the 'real world' is gifting facts and situations to help the writer focus their plans. This has recently happened to me, and I hope that describing this experience might strike a chord with writers in other fiction genres.
I have been commissioned to re-set Strindberg's dark and troubling play, Miss Julie, first performed in 1889. The idea of a re-set may not be entirely familiar to writers who are not themselves engaged in stage drama. Typically, a playwright is asked to write a new version of a classic play with the action transported to a different time and place than in the original. The 1595 play Romeo and Juliet becomes the 1957 musical West Side Story. There are many reasons for a re-set: the idea is that by relocating the core action, new relevance will be revealed in the original play's themes. If great drama explores the human condition, the tragedy of star-crossed lovers can be made to work in fifteenth century Verona or nineteen-fifties New York.
Miss Julie is often regarded as the product of a hugely misogynistic mindset. The eponymous female lead is the creation of a man angry towards, and distrustful of, women who sought any measure of independence. In his preface to the first printed edition, Strindberg describes Miss Julie as an example of the 'man-hating half–woman' who 'sells herself nowadays for power, decorations, honours, or diplomas as formerly she used to do for money. She is synonymous with degeneration.' He based his protagonist on the tragic figure of Swedish novelist and playwright Victoria Benedictsson (1850–1888), who, like Miss Julie, destroyed herself when spurned by a lover.
It was clear to me that I couldn't bring the play into any contemporary setting, or to any time and place where women are generally regarded as having the right to at least some measure of equality. To remove the misogyny that drives the other main character in the drama, the male servant Jean, would be impossible; the story would collapse. I wanted to set my version in England, simply because I write best about the country I have always lived in. This precluded any notions of re-setting to some contemporary society beyond Europe – and beyond my experience – where women endure systemic misogyny.
I started to research how far back I needed to go to find a period in British society where the play's underlying misogyny might be credible. I began with archive clips from nineteen-sixties popular television and quickly found remarkable examples of what was apparently acceptable sexism on the national channels. Benny Hill's prime time groping of women in bikinis was a clear example, but more disturbing was a clip from of a mid-nineteen-sixties episode of The Black and White Minstrel Show. A blacked-up white singer dressed in a kilt 'tickled' – that is, essentially sexually assaulted – a woman in a mini-dress in a mock-up of an otherwise empty train carriage, while she squirmed and sang 'Stop Your Tickling Jock'! I decided that the attitudes expressed throughout the play by Jean could believably be ascribed to a man living in the world I was glimpsing through such clips, so my time was going to be somewhere in the nineteen sixties. But which year specifically?
One event reported but not seen in the play is Miss Julie making her fiancé jump over a riding whip that she holds, humiliating him in front of the estate workers. I often go to the archives of weekly hit parades when writing a new play set at any point in the last fifty years: it can be a good way of suggesting appropriate music to the director. Doing this, I discovered that the Beatles first number one album hit, in May 1963, was Please Please Me. I felt that if the eponymous song from the album underscored Miss Julie's entrance from the whip-jumping episode, it would reference her conflicting desire for men to deliver sexual and emotional satisfaction and dutiful respect for her aristocratic position. Dressed in riding boots and jodhpurs and carrying the whip or riding crop, her appearance would hint at the image of a dominatrix. And so this initially rather small piece of research fixed the specific month and year of the action to late May 1963.
Miss Julie unfolds over one night, Midsummer's Eve, at a party on the country estate of her aristocratic (and absent) father. I decided that my party would be on a similar estate outside Oxford, on the night leading to the May Morning (1st of May) celebrations when choristers sing from Magdalen Tower to welcome the spring. So the play was set through the night of 30 April – 1 May 1963.
I began to research the background world of the play. This quickly began to suggest definite identities for the characters that were considerably removed from the originals. Miss Julie is about a world on the cusp of change. We can look back now on 1963 and see Britain as a country shifting from overwhelming conservatism to (for some at least) the freedoms of the Swinging Sixties. More research led me to sketch new identities for the three characters in the play.
The Kray twins closed their club Esmeralda's Barn in 1963. Favoured by members of the British establishment seeking the thrill of socialising with 'low-life', it even had an Earl, the perennially broke and sometime criminal Lord Effingham, on its board in an attempt to give the venue an air of respectability. I decided to rewrite the estate servant Jean into Johnny, a club owner, a man on the edge of respectability, running a venue that Miss Julie likes to frequent. Johnny is not a guest at the party, he is providing services: maybe drugs, maybe some 'working girls'. He can believably embody much of the original Jean's misogyny. Furthermore, Johnny and his club, like Esmeralda's Barn, are not embracing the up-coming, youth-orientated era of change.
The third character in the original play is Christine, a somewhat downtrodden female servant. She is created in part to provide a contrasting female character to the wayward, aristocratic Miss Julie. I decided that my Christine would not be a servant, but a hostess at Johnny's club, differentiated from Miss Julie not primarily by social status, but through appearance and manner. Miss Julie is an unhappy daughter of the establishment; Christine joyfully – rebelliously in Johnny's eyes – embodies the impending Swinging Sixties.
More research showed that in 1963 the first 'dress of the year' award was given to a Mary Quant mini-dress. That same year, model Grace Coddington was widely photographed with the new Vidal Sassoon asymmetric bob haircut. This is my Christine, her appearance now drawn onto our design ideas' board. By contrast, Miss Julie will have a Norman Hartnell couture dress and a 'high maintenance' haircut. Fashion commentators generally regard Hartnell's 1960 collection as the swansong of lavish British 'gowns'. By 1963, his clientele was shrinking to a core of wealthy, mostly aristocratic, women. The appearance of the two female characters will suggest clashing views, ambitions and ways of behaving. Christine becomes a more powerful figure than in the original. I want to develop conflict between the two female characters, and create moments not in Strindberg's plot where they would develop the narrative without Jean / Johnny.
I now needed to embed these three radically new characters into their era. Christine listens to Radio Luxembourg on a transistor set when on stage but not in the action. She has an earpiece, the insertion or removal of which triggers the soundtrack. As the radio's use is significant in the action, authenticity is important: research directed me to a UK-made Perdio 1963 model, featuring earphones! While, in the original, Christine leaves the action for a few hours' sleep, in my re-set Christine borrows Johnny's new E-type Jaguar, a sports car becoming more readily available in the UK in 1963, to drive into Oxford.
All this research shaped the location of the action and new versions of Strindberg's original characters. While research could not deliver a different ending to Jean/Johnny's 'invitation' to Miss Julie, to take her own life, my ending is a variant on Strindberg's. Instead of Jean giving his mistress his razor, Johnny directs Julie to the gun that Christine had found in the Jaguar and removed for safe keeping in the house. Chekhov famously said, 'never place a loaded rifle on the stage if it isn't going to go off'. In both the original and my re-set, the tragic climax of of Miss Julie enacts this theatrical dictum.
Shaun McCarthy is a stage and radio dramatist, with 13 stage plays professionally produced and several BBC radio dramas. He runs Hooligan Theatre Productions to develop his new works for stage with other partner companies and artists.
24-04-2017