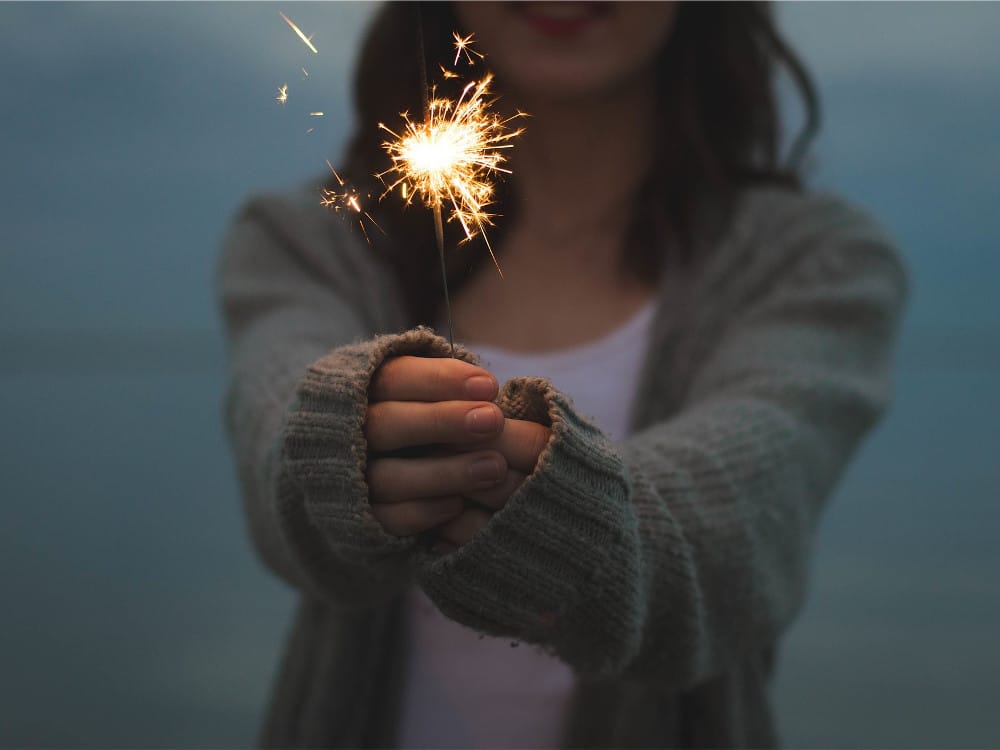 Inspiration By Invitation
How poetry commissions can take poets and poems to unexpected places
Chances are that if you've ever written anything, you've encountered Blank Page Syndrome.This arch-nemesis of the creative writer – the deer-in-headlights paralysis provoked by an empty white page – is the ultimate paradox of freedom, where the opportunity to do whatever you please steers you inexorably into an authorial car-crash where you can't do anything at all.
While you might think of poetry as an exceedingly constrained kind of writing, in fact its blank pages are the bleachiest and most intimidating of all. How will you fill – or at least occupy – that clean white space? What will you write about? It could be anything. What language will you use? The potential vocabulary runs the gamut – a fine word in itself – from archaism to neology. Will you use formal structures — and if so, will they be traditional or invented? Will you use rhyme? Half rhyme? Any kind of metre? How will you break up the lines — or will you be writing that quasi-oxymoron, the prose poem? Oh, the dizzying possibilities!
As shoppers at discount supermarkets like Lidl and Aldi understand, reduced choice can sometimes be a perverse luxury. Making decisions costs emotional energy: is this really best spent on debating the relative merits of fifteen different brands of toilet paper in Tesco Extra? Confronted by a blank space in which that obdurate poem is expected, hoped or otherwise implored to appear, the desperate poet starts to fantasize about a career in non-fiction, mentally answering a flood of imaginary phone calls about deliciously specific tasks:
'500 words on the Foreign Minister's top ten gaffes this week? By lunchtime? No problem.'
'Hygge? Yes, it's been huge this year. So lagom's the next big Scandi trend? Thirty thousand words to pad out a glossy Christmas market hardback? A nice fat advance and a six week deadline? I'm on it.'
(These delusions of remunerative plenty will no doubt have actual non-fiction writers spluttering their coffee over their ageing laptops. If they can still afford laptops. Or, indeed, coffee. But it's hardly fair to fault a poet for having a rich fantasy life, now is it…?)
Happily, if regrettably infrequently, poets do sometimes get commissioned to produce poems — even, on occasion, in return for actual money. The degree of creative constraint involved can vary considerably, but something as simple as an external deadline can be enough of a straitjacket to give you something concrete to wrestle with, and thereby let you get on with the job.
The most common, vanilla-flavoured commission is a simple request to contribute a poem to a 'traditional' outlet, such as a poetry anthology or a themed feature in a poetry magazine. I was once invited to contribute a poem celebrating another actual poem – poetry squared! – for an anthology on the bicentenary of Wordsworth's sonnet 'Composed upon Westminster Bridge, September 3, 1802'. Sometimes anthology requests can be satisfied by an existing piece of work (no help for BPS there), but sometimes they hook and reel up a previously elusive proto-poem swimming in the creative pond of the poet's unconscious.
For example, I was once asked to contribute to a Scottish anthology celebrating popular culture, with a variety of pre-defined subjects on offer. I immediately snaffled Roy Batty, a character from Philip K. Dick's Do Androids Dream of Electric Sheep, who was portrayed by Rutger Hauer in the classic 1982 film adaptation Blade Runner. As a lifelong science fiction fan, I'd always been an enthusiast both for the film itself and for Batty's famously poetic death soliloquy in the closing minutes. Roy Batty was a subject, in other words, that I might well have come to of my own accord. Sometimes, however, poetry commissions take you to themes and subjects you might never have approached.
During the 2010 Football World Cup, I was asked to join a 'just-for-fun' project called 'World Cup Poems.' The only football I knew even the slightest thing about was Australian Rules, so this was certainly a commission coming out of – ahem – left field. Each participant was given a handful of country names, drawn from the 2010 World Cup teams, and invited to write a fixed-length poem inspired by each country.
It was tremendous fun to discover the right 'seed' for each poem from something in the country's history, identity or culture, and then to write a poem that also subtly connected with the theme of football. The writing felt easy, and my poems went in all sorts of directions: the Apollo moon program (USA), political death squads (Uruguay), the murderous Lake Nyos (Cameroon), the circuses of ancient Rome (Italy), and a dose of dragon-slaying propaganda (North Korea). Without the inducement of that playful commission, I might never have written about any of those subjects; my prior knowledge of Uruguay, for example, consisted chiefly in knowing how to spell it. It's hard to imagine a non-fiction commission that could be both so reassuringly constrained and so inspiringly open-ended.
Poetry commissions sometimes come with an additional twist: unlike a normal commissioned prose piece, the final poems won't be appearing in anything even slightly resembling an ordinary publication. Instead, they'll be out in the real world — sometimes transiently, and sometimes with more permanence than any slim volume could hope to achieve.
Sue Hubbard's challenge, for example, was to provide a poem that would be rendered along the wall of the Waterloo Underpass, a long pedestrian tunnel in London. Her poem 'Eurydice', inspired by the myth of Orpheus and his ill-fated attempt to guide Eurydice up out of the underworld, is a perfect example of place providing both inspiration and ultimate destination for a poem. It certainly struck a chord with Londoners; when the poem was painted over by Network Rail contractors during renovation work, a Facebook campaign raised enough money via crowdfunding to have it restored.
Poetry as enduring public art is not uncommon; for example, the Poetry Society's recent 'Locklines' project, with the Canal and River Trust, saw lines from commissioned poems by several contemporary poets carved into canal lock gates, and even my own small country town sports decorative riverside benches inscribed with lines of nature-themed verse. Other public commissions, however, can be less orthodox and more evanescent: Tracey Herd, for example, wrote poems for Musselburgh Racecourse which were read out over the tannoy (probably not articulated, despite my fond imaginings, in best rapid-fire race-commentatorese); one of them was also printed on the quintessentially disposable racecard.
My own experience with poems as public art came in the form of a commission for 'Human Race: Inside the History of Sports Medicine', an exhibition that toured Scotland as part of the 2012 Olympics celebrations. Again, the themes and materials of the exhibition provided nuggets of inspiration that I might never otherwise have found — the mask cobbled together (alas too late!) by radiography pioneer George Pirie once he realised the dangers of radiation exposure, or the pickled exhibits in the private galleries of the Surgeons' Hall Museum in Edinburgh, each ghosted by its own lost tale of human suffering.
More unusually, these poems were not printed in a pamphlet, but travelled with the exhibition, which changed its configuration from site to site. Discovering how and where the poems had been used in each incarnation had something of the feeling of a treasure hunt: I found them printed on an information panel, lettered directly onto a glass cabinet, beautifully stencilled on an otherwise blank wall, or even, in the case of a poem about a blind hill-walker, rendered directly onto the floor under the visitors' feet. In a culture where few people ever read a contemporary poetry collection, the commission gave me a particular gift: the chance to see exhibition visitors taking the time to read a poem, and even visibly reacting to it. Watching a poem get under somebody's skin is one of the biggest possible inspirations to go and write another one.
My experience with various kinds of commissions has taught me the most important lesson about Blank Page Syndrome: that inspiration is abundant, not meagre, and that constraints can be just the thing to set it free. While external commissions may be few and far between, we can all become our own commissioners, setting deadlines, choosing unexpected subjects or finding unorthodox ways and places to share our work. Next time you're in the throes of poetic BPS, try setting up a few hoops for your imagination to jump through. That blank page in front of you might just shift from crippling tyrant to creative temptation.
Kona Macphee is the author of three poetry collections, all published by Bloodaxe Books. She lives in Scotland, where she runs a digital media agency, and is a lavish enthusiast for short-form science fiction and motorcycling.
13-03-2017