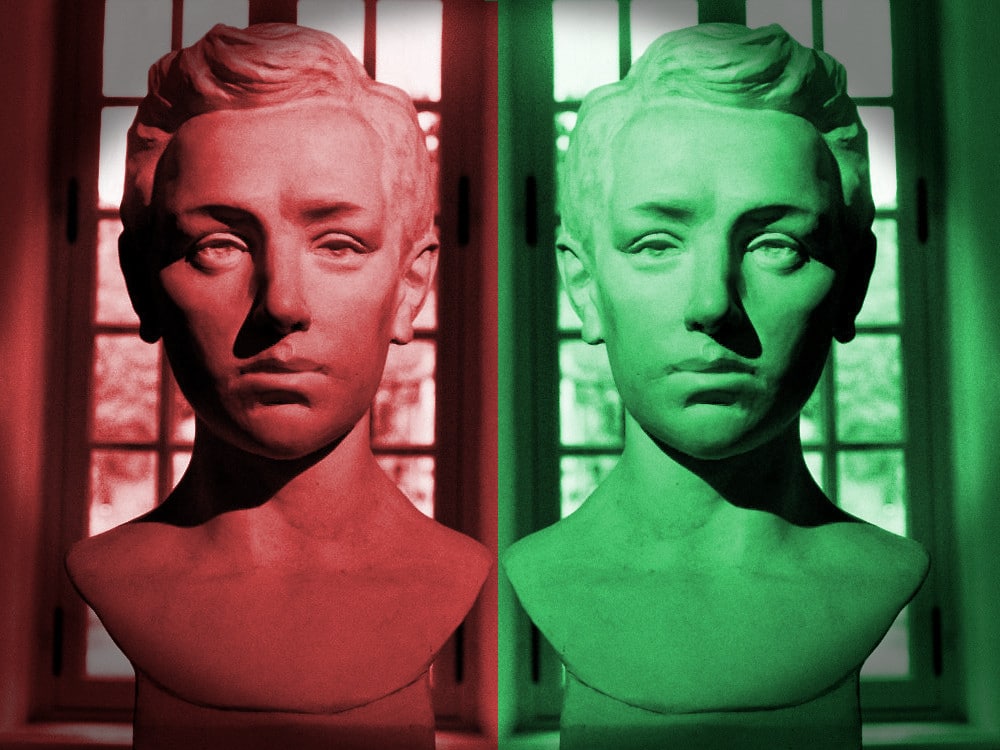 Reversifying Rimbaud
Reimagining an enigma
I discovered Rimbaud when I was sixteen — so many adolescent aspiring poets do. I was in thrall to the myth of the hooligan-poet: the rebellious schoolboy who'd shocked Paris; the Seer who, delirious with hashish and absinthe, reinvented himself as a synaesthetic magician to conjure up the colours of the vowels and shape his increasingly hallucinatory verse; the teenager who reinvented French poetry and then gave it up to become a tough trader and gun-runner in Abyssinia; the invalid who returned to have his leg amputated and die in Marseille shortly after his thirty-seventh birthday.
The fascination continued; over the years I returned to the poems frequently and read the various biographies — Enid Starkie's, Graham Robb's, Charles Nicholl's. I saw several productions of Christopher Hampton's play about Rimbaud and Verlaine, Total Eclipse, later turned into a film with Leonardo DiCaprio as Rimbaud. I compared the translations which kept coming over the decades, and did my own versions.
In 2014, I had a residency in France to work on some translations of nineteenth and early twentieth-century French poets. I had already translated various poems by Rimbaud and Baudelaire and was focusing on Gérard de Nerval, Tristan Corbière and Jules Laforgue. Over the next few years, I added a few more: Apollinaire; a sprinkling of largely neglected women to counter the male bias of most anthologies. (The Penguin Book of French Verse vol 3 includes one woman out of twenty-two; the equivalent period in The Penguin Book of French Poetry 1820–1950 has three out of forty-three). I also invented poets (a practice hallowed by, among others, Fernando Pessoa and Derek Mahon). Soon I had the shape and almost the heft of a collection, but not quite: it needed a little something else. I wanted to use something of Rimbaud's prose narrative A Season in Hell, but it was too long; I cut it to a tight page or two, highlighting its most famous phrases: 'I invented the colour of the vowels'; importing others from Rimbaud's famous 'Lettre du Voyant': 'I is another'.
Soon I was instinctively turning French prose into metred and rhymed English: a rather perverse response to Rimbaud, who had turned his back on traditional verse before finally abandoning poetry altogether. This, however, fitted with the direction my collection seemed to be taking. I had previously ignored Rimbaud's shorter prose poems, the Illuminations, as well as prose poems by Baudelaire, and Lautréamont's Les Chants de Maldoror. Post-WWI free verse seemed outside the project's historical and stylistic focus, and didn't set the challenge of finding parallel rhymes and metres. What I had done with my 'translations' was often a series of responses to a particular poem: usually a fairly faithful rendering in English, followed by a quirkier version working variations on its themes in a different context: de Nerval's aristocratic 'El Desdichado', for example, voiced through an itinerant Mississippi Delta blues guitarist.
'Translation', from the Latin transfero, transferre, translatus, moves something across, usually into another language, but equally to another context, country or persona. I had previously worked on updating Ovid's Metamorphoses to the contemporary world of surgical enhancement, robotics and genetic transformation, and this broader sense of translation again became my practice, inventing, for these French poems, feasible parallel English lives, often in a quite different historical or geographic milieu. My working title was now French Leave: versions and perversions; these were poems that had gone off without seeking approval, venturing abroad on holiday or an adventure, or just mooching about. There was room for another take on A Season in Hell.
Except that my abbreviated versifications of Rimbaud's prose didn't quite fit. Although A Season is a sort of spiritual biography of Rimbaud's time with Verlaine and his pursuit of 'l'Alchimie du Verbe', my take was becoming more directly biographical, including odd incidents that Rimbaud only alluded to or never mentioned: the time he attacked someone at a literary gathering with Verlaine's sword-stick; Verlaine shooting him in the wrist. It had got too strange. It was also still too long and threatening to unbalance the book. Eventually, I saw that my false starts and fragments of Rimbaud's adventures had potential as a standalone narrative, something that might work as a chapbook. I called it RE: VERB.
The first few lines were pretty faithful to Rimbaud's, except I'd cast his prose into loose terza rima, the interlocking pattern of three rhymes that Dante had most famously used in The Divine Comedy:
…Once, if I remember well,
my life was a feast where all the wines flowed free.
So, how come I did my time in Hell?

...Well...I sat Beauty on my knee;
found her bitter, slapped her fucking face.
(Not proud: just saying how I came to be
	
the Laureate of this damned odd place.)
Here was a blaspheming Dante describing his own descent into Hell in the voice of the Voyou, the Hooligan Poet. There was enough material in this: anecdotes about drink, drugs, fights in Paris, London, Brussels; Rimbaud's hallucinatory quest for the 'Alchemy of the Word' through 'a long, immense and systematic derangement of all the senses'; his vagabondage — endless walks through the French countryside. Like Rimbaud, this thing seemed to have long legs.
I got to a point roughly parallel to the finale of A Season in Hell and Rimbaud's vow to give up poetry. My version of the narrative was done, except the poem had the energy to go further, pursuing Rimbaud, now ex-poet, on his subsequent adventures through Europe and beyond: to Java where he'd gone as an enlisted soldier in the Dutch Colonial Army and deserted after three weeks; to Cyprus where he'd worked as a foreman on a building site and got into a dispute in which it seemed he'd killed a man and had to flee; to Aden where he got a job in a trading company; and finally to Abyssinia where he ran guns for King Menelik.
The material lent itself to fast-paced rhythmic narrative. Rimbaud had explored unmapped parts of Abyssinia and his reports had been published by the Société de Géographie in Paris. He had taken caravans across bandit-infested badlands and involved himself in some very dubious adventures. His Abyssinian career had been cut short by a cancer developing in the joint and bones of his knee. His last journey was overland to the Red Sea where he caught a steamer back to France; in Marseille his leg was amputated and he died in hospital.
There was a lot of material here, but how to deal with it? The more I wrote, the more Rimbaud's voice became central, counterpointed by the words of colleagues, business acquaintances, King Menelik and his wily courtiers, news reports. This all took place in the Horn of Africa in tumultuous times, with Britain, France, and latecomer Italy vying for control of the Red Sea ports, gateways to the rich cotton and coffee fields of the East African Highlands.
Rimbaud was the central narrative: on the page he became the main column, left-justified, with his own thoughts in first person moving in and out of third-person descriptions of his situation and actions. The momentum of this narrative was hedged around by other voices, offset with blocks tabbed over, or right-justified.
There was also a formal distinction. Rimbaud remained in verse while the rest of the world functioned in prose. The ex-poet continued to think, speak and act in various forms and metres: the terza rima of the initial narrative, ballad form, rhyming couplets, sonnets. No matter where he was, or what he was doing, even in his letters home, my Rimbaud rhymed, boxed in by the prose of newspapers, historical reports and the observations of colleagues.
I began to think of it as a 'play for voices' and now its thirty-odd dense pages are finished, I'm exploring the possibilities of adapting it for radio. Though I've now spent far more time on it than any of the other poets or poems in French Leave, I still think of it as both a version and a perversion.
Literature students used to be warned of the dangers of the 'biographical fallacy' and were advised to be suspicious of reading too much into poets' lives; we were often given a 'blind' text to analyse, with no indication of who had written it, or when. It is good to be reminded that what matters is the poem, not the poet. Outside academe, though, a poet's biography, provided he is in the Romantic Rebel mode, such as 'mad, bad and dangerous to know' Lord Byron, will usually outsell his verse. As for Rimbaud, it is perhaps difficult to understand the poet who wanted to 'reinvent life' without seeing his poetry in the context of his own extraordinary terrestrial adventure. Either way, for me at least, the life, including the renunciation of poetry, has come full circle, back to rhymes and metre.
Cliff Forshaw's poetry collections include Vandemonian (Arc, 2013), Pilgrim Tongues (Wrecking Ball, 2015) and Satyr (Shoestring, 2017). RE:VERB is due from Broken Sleep Books in 2022 and French Leave: versions and perversions in 2023.
09-08-2021