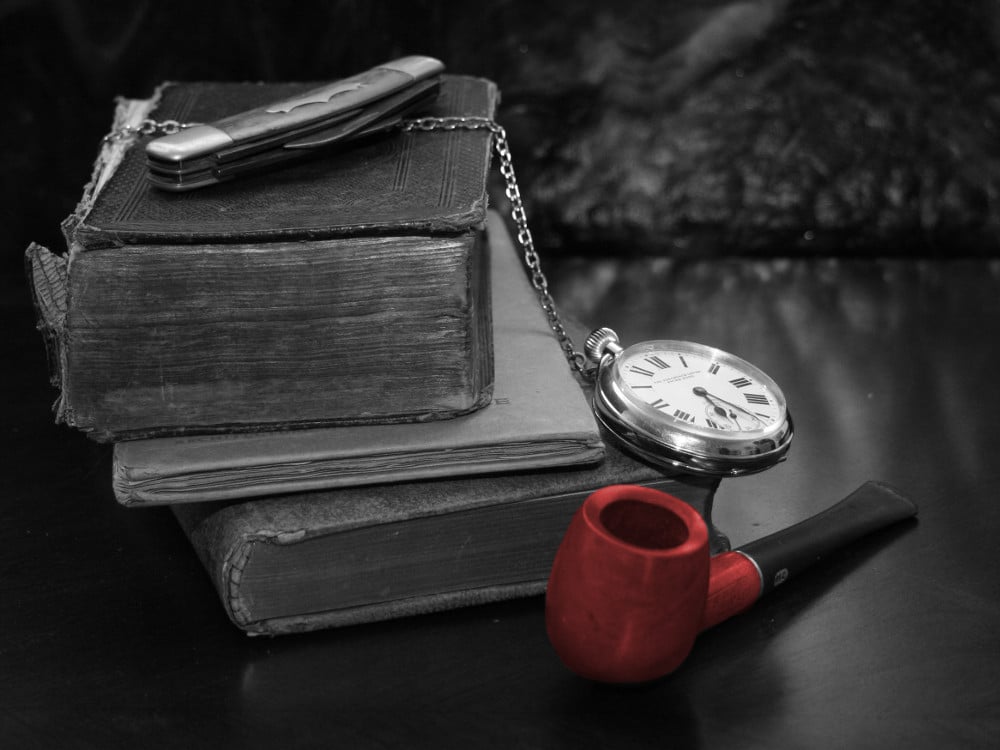 Shackled to Sherlock
Conan Doyle's troubled relationship with his greatest creation
Conan Doyle and Sherlock Holmes have been with me all my life. As a boy I fell in love with Holmes after borrowing The Hound of the Baskervilles from the school library and was sold into Sherlockian slavery from that moment on. When I was at university in the 1970s I wanted to write my final dissertation on Conan Doyle, but I was told that he was not an important enough author for such a project. So for my own amusement, I began to write an essay on the films of Sherlock Holmes. It grew in size until it became book length. I sent it off to a publisher and it was accepted. Since then, there have been two film books, seven novels, two plays and a biography of Jeremy Brett as Holmes. Despite having my own detective characters, I am constantly contacted to write something about Sherlock. I cannot be too dismayed about this situation for the character has brought me much pleasure, employment and a modicum of fame over the years. I am happy to be linked to him — unlike his creator Arthur Conan Doyle who grew to detest his Great Detective.
Doyle's journey with Holmes is a fascinating one. Initially, the character was fashioned by him with enthusiasm and hope. Doyle was a beachcomber on the shores of literature and in creating Sherlock Holmes he used ideas taken from the stories of Edgar Allan Poe that feature the eccentric sleuth C. Auguste Dupin, elements from Émile Gaboriau's tales of true crime as well as borrowings from various other sources including the novels of Dickens and Wilkie Collins. In shaping the genius of his great detective, Doyle also added characteristics from his own medical mentor, Dr Joseph Bell of Edinburgh University. Bell had the most remarkable powers of observation and prided himself that when he looked at a patient he could tell not only the illness that afflicted them, but also their occupation and other personal details.
Doyle set up in his first medical practice in Southsea in 1882. Business was far from brisk and during the longueurs between patients he decided to try his hand at writing a detective novel. As he observed in a Fox Movietone short film in 1927:
Detective stories had always fascinated me but I was struck by the fact that their results were obtained in nearly every case by chance. I thought I would try my hand at writing a story in which the hero would treat crime as Dr Joseph Bell treated disease and where science would take the place of chance.
And so he created Sherlock Holmes. Little did he know that this character would bring him fame and wealth — and that he would be shackled to him for the rest of his life. Holmes' first appearance in the novella A Study in Scarlet (1887) – for which the author was paid a mere £25 for the sole copyright – caused barely a ripple in the literary world. Nevertheless in 1889 when the editor of Lippincott's Monthly Magazine asked Doyle to pen a novel to be serialised in this publication, the author was happy enough to give his detective another puzzle to challenge him and wrote The Sign of Four (1890).
However, the character of Sherlock Holmes only became really successful when he appeared in the Strand Magazine. The Strand was a new monthly periodical 'costing sixpence but worth a shilling'. The publishers Newnes had studied the American market and wanted this magazine to be organically complete every month — so serials were out and short stories were in. Doyle, however, had the brilliant notion that a single character running through a series of stories might well bind a reader to that particular publication. His chosen character was, of course, his Baker Street detective. It was a master stroke and soon made Sherlock Holmes the mainstay of the Strand. Within a short time sales of the magazine rocketed, making both Holmes and Doyle famous.
After completing after the first set of 12 stories, however, Doyle was already tiring of his hero. The constant bind of creating plot after plot, clue after clue every month wore him down. He was persuaded to pen a further dozen tales by being offered a much increased fee. But as he set to work on the second series of stories, he had already decided they were to be the last to feature Mr Sherlock Holmes. He wrote:
I have had such an overdose of [Sherlock Holmes] that I feel towards him as I do towards pâté de foie gras, of which I once ate too much, so that the name of it gives me a sickly feeling to this day.
Doyle simply wanted to be recognised as a great historical novelist, not a catchpenny detective story writer. His literary hero was Sir Walter Scott. For Doyle, Holmes had served his purpose. The detective had provided a sound income and made Doyle a recognised literary figure. Now he wanted to move on and so he became determined to rid himself of the shackles of Sherlock: 'He's become a sort of nightmare,' he wrote, 'an old man of the sea around my neck. If I don't kill him soon, he will kill me'.
And so in the story 'The Final Problem', Doyle cast the detective into the swirling waters of the Reichenbach Falls in Switzerland, locked in the arms of his arch enemy, the criminal mastermind, Professor Moriarty.
Doyle had achieved his aim and he was unrepentant. The offices of the Strand, and the author himself, were bombarded with protests from readers at the death of Holmes. One lady wrote to Doyle personally, and began her letter: 'You brute!' The public wore black armbands around their sleeves as symbol of mourning for a figure who had begun life in a shilling shocker, but who had become to many a living and breathing celebrity.
'The Final Problem' would probably have been the last we would have read of Sherlock Holmes if it had not been for a big dog — a glowing phantom beast: The Hound of the Baskervilles. The idea for this novel was conceived on a holiday in Norfolk in March 1901 and as it began to take shape, Doyle realised that he needed a central character to unravel the mystery, a catalyst figure who would bring together the various strands of the narrative. In other words: a brilliant detective. So why invent a new one, when he had already created him? No doubt with a very reluctant shrug of the shoulders, Doyle decided to bring back Sherlock Holmes for one last case. Although he was adamant that the Baskerville affair took place before the detective tumbled into the swirling waters of the Reichenbach Falls. Holmes had not returned to life.
Nevertheless, with the publication of The Hound of the Baskervilles in serial form in the summer of 1901, the wall had been breached. The public and publishers were ecstatic about the reappearance of Sherlock and demanded the full return of the detective hero. Consciously or subconsciously, Doyle had not provided the world with a corpse and so resurrection was possible. In 1903 Colliers, a New York publisher, offered Doyle $4000 per story. It was not any affection for Holmes but purely the financial inducement that prompted him to sign the contract. At this time Doyle referred to Holmes as 'a milch cow', an easy means of earning large amounts of money. The author knew he could receive much higher fees for a Holmes story or novel than any of his other fiction and so he cashed in on the character that he had grown to detest. Finally accepting that he could not break the chain that bound him to Holmes, he used him as a financial aid to support his various personal endeavours, particularly the spiritualist cause.
It would seem that Doyle never quite understood the glamour and attraction of the character he had created when he was a poor young doctor. Despite all his writings, which encompass historical romances, supernatural and science fiction tales, domestic dramas, poetry, stage plays and his various high profile activities in the public arena, his fame rests almost solely on his least loved creation: Sherlock Holmes.
It is a reminder, perhaps, that we writers should always take note of our readers, our audience, especially when it is clear that we are providing them with what they want. Perhaps Doyle would be of a different mind if he could return today to see how well regarded he is because of Sherlock Holmes. As for me, I know I owe Sir Arthur a lot and am happy to stand in his shadow and that of his magical character.
David Stuart Davies is a crime writer who has written a great deal about Sherlock Holmes in both fact and fiction.
28-09-2015